Belle and Beast savor their first dance at the end of "Beauty and the Beast".
Belle sees the rose for the first time.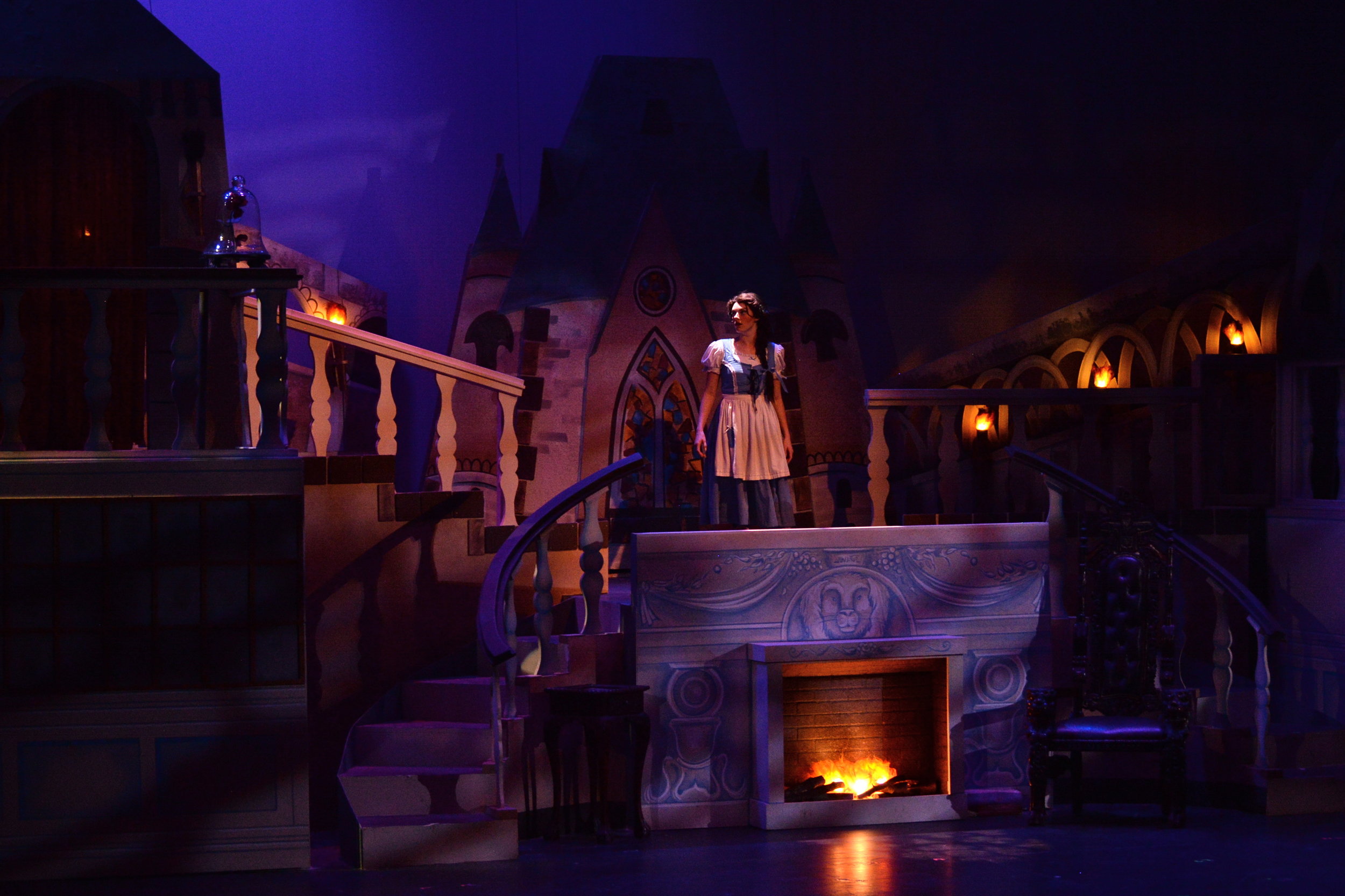 Belle investigates the castle on her own.
Belle reads as the townsfolk marvel in confusion during "Belle".
Cogsworth stands, trying to go unnoticed.
Belle enters the seemingly uninhabited castle.
Belle finds Maurice, her father, imprisoned.
Belle speaks to the mysterious voice, asking for Maurice's release.
Belle in her room singing about "Home", moments after being imprisoned herself.
Beast checking up on Belle.
Mrs. Potts serenades Belle in "Be Our Guest".
The townsfolk enjoying their evening during "Gaston".
Gaston marvels at himself at the end of "Gaston".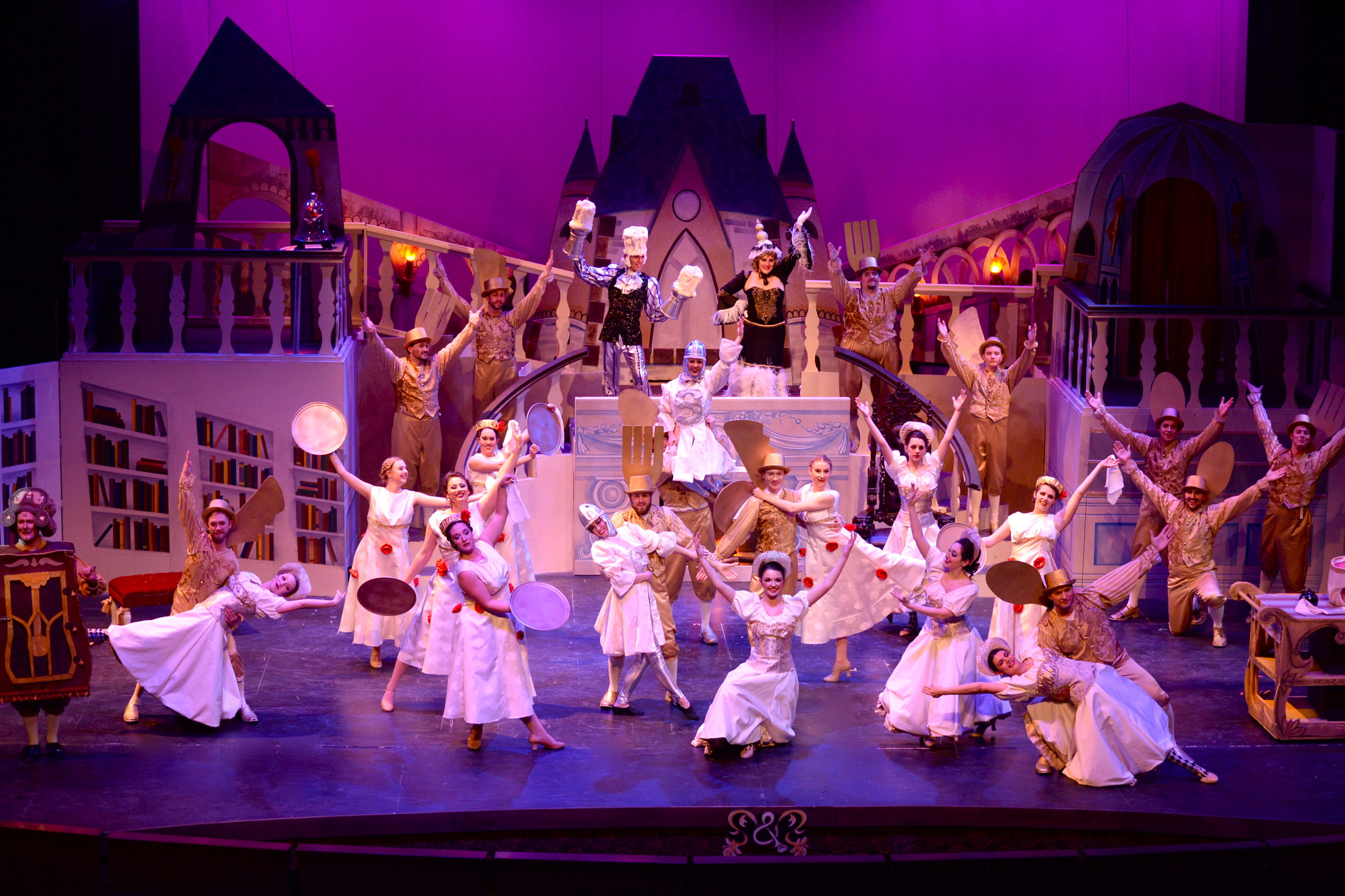 The castle workers only hope to be "Human Again".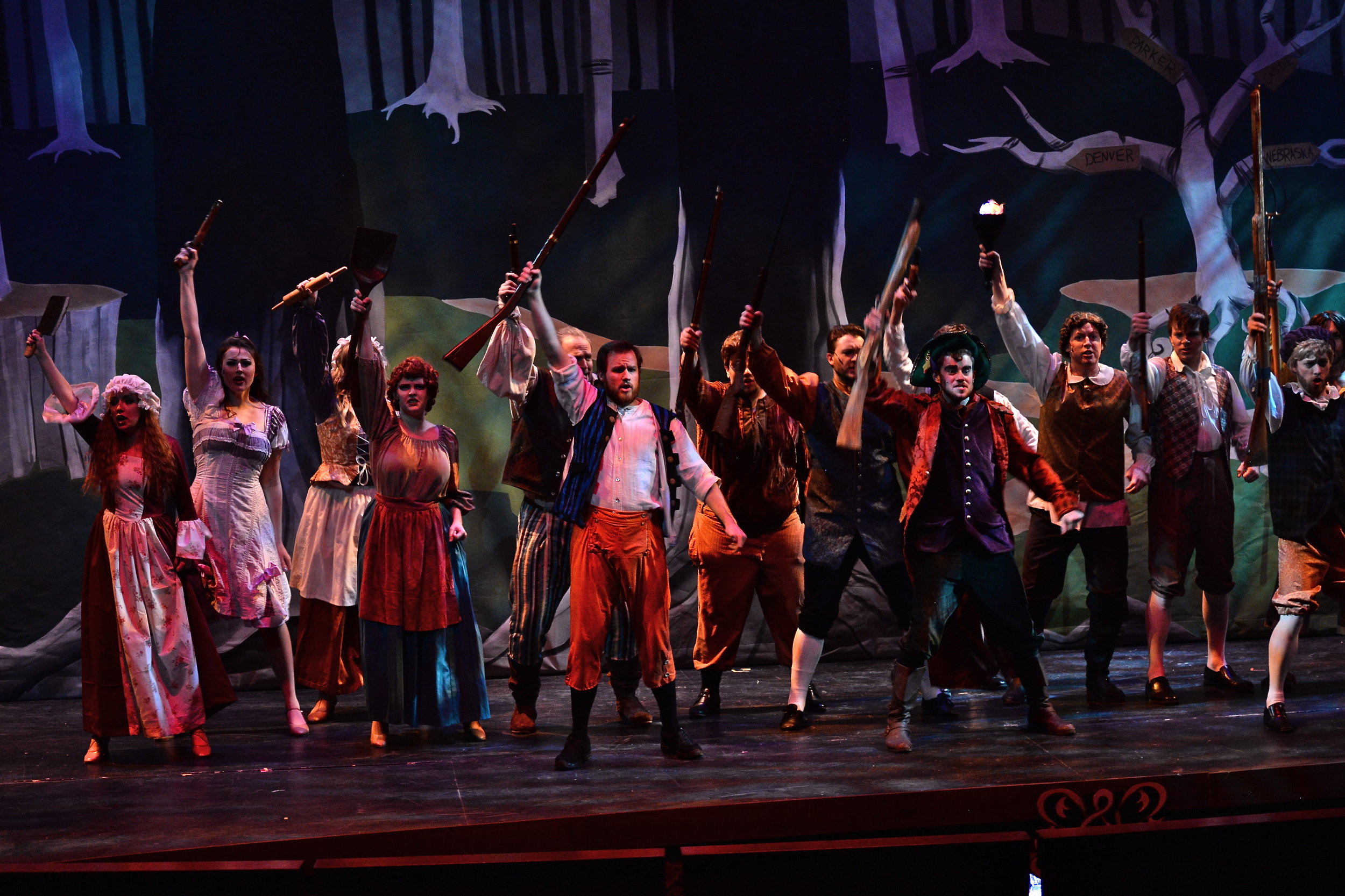 The townsfolk sing "The Mob Song" while heading to kill the beast.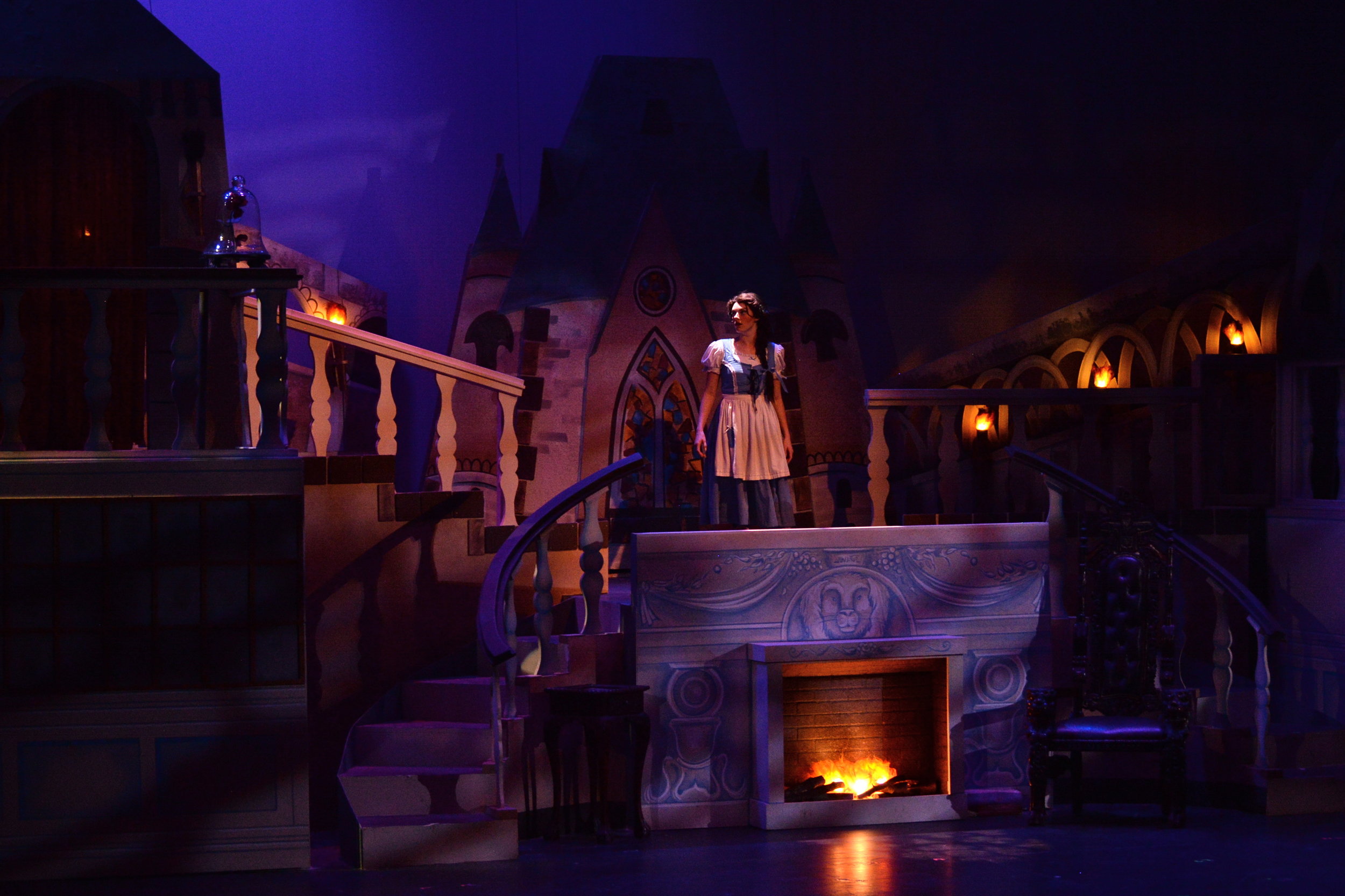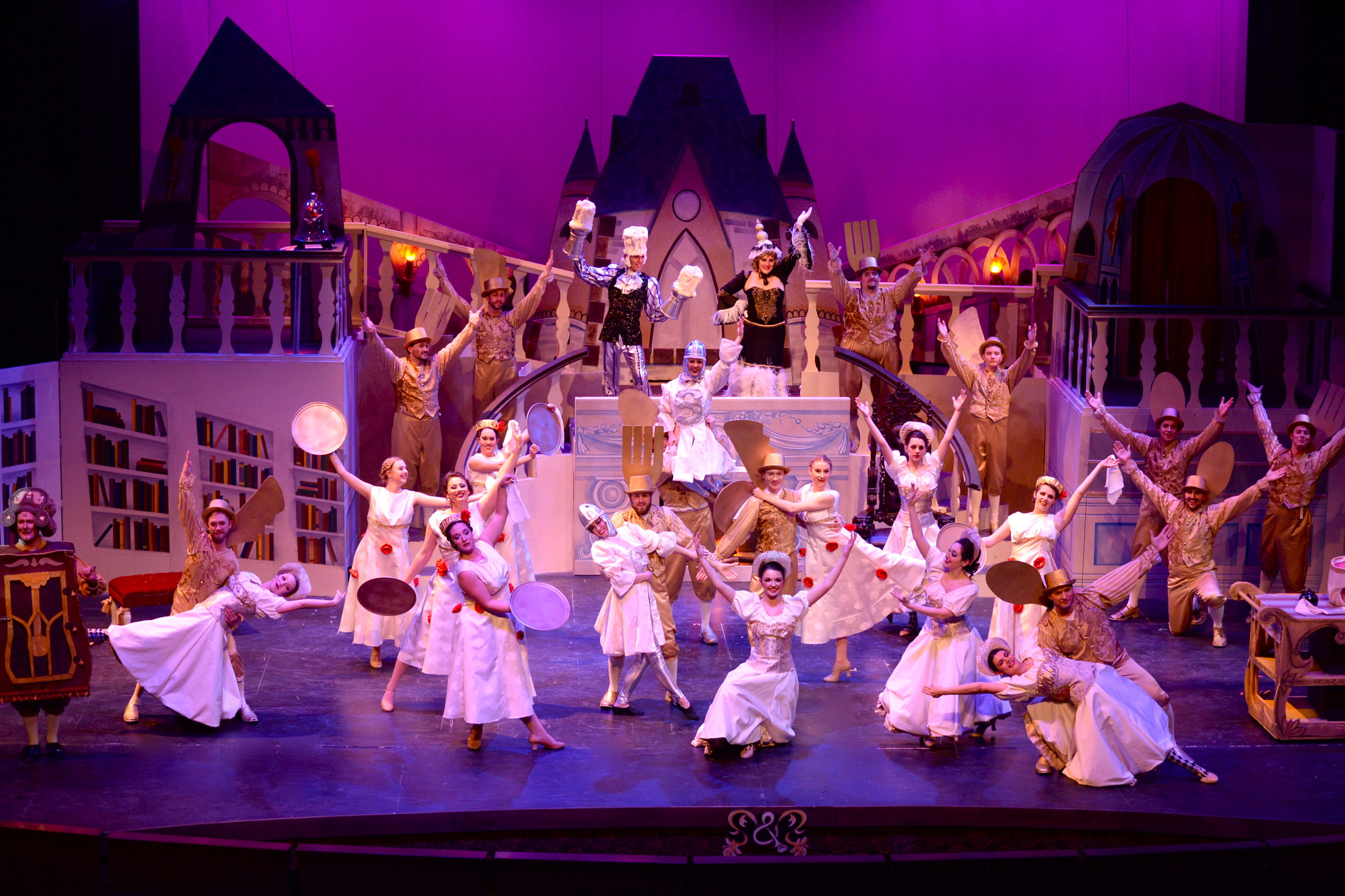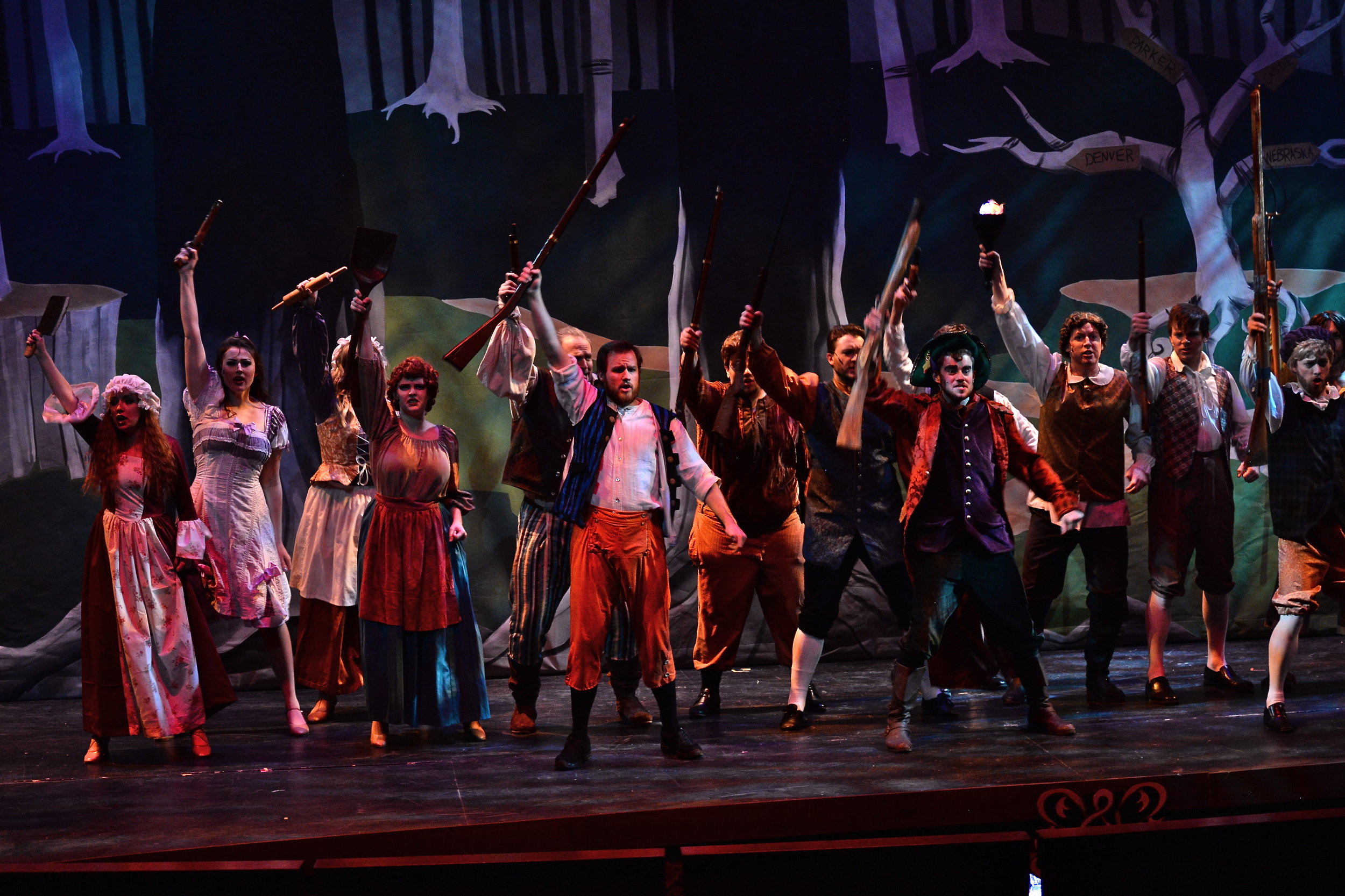 Produced by Parker Arts and Inspire Theatre Company
Directed by Gary Lewis
Choreography by Liane Adamo
Scenic Design by Lisa Allen
Costume Design by Tricia Music
Photos by Pamela Spika
2017